Redmond Home Inspections
Every property inspected like you're family!

Redmond Home Inspections
Every property inspected like you're family!
Welcome
Thank you for choosing Redmond Home Inspections. If you're in the market for the very best inspection service in the Windsor area you have come to the right place. Robert Redmond of Redmond Home Inspections is a Certified Master Inspector which is the highest designation in our industry. He is also a Registered Energy Advisor with NRCan, Certified Commercial Inspector, and Certified Mold and Asbestos Inspector. When hiring a home inspector, don't just hire one with the most basic of training. Hire one with a wealth of knowledge to help you along this exciting journey you're embarking on. With constant 5-star reviews, many returning customers, and referrals from past customers it's no reason why Redmond Home Inspections is consistently listed as a Three Best Rated company.
To ensure you receive the most comprehensive inspection the industry has to offer, we utilize advanced equipment and technology to provide our customers with a full range of inspection services. We enhance our home inspections with cutting-edge tools, including Thermal Imaging, Electrical testers, Moisture meters, Gas Leakage Testers, Remote Roof Inspection Cameras, and many more. No matter the size of the space, from roofline to basement and beyond, Redmond Home Inspections has you covered.

Call Now!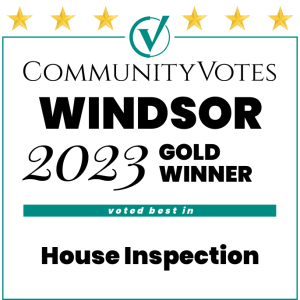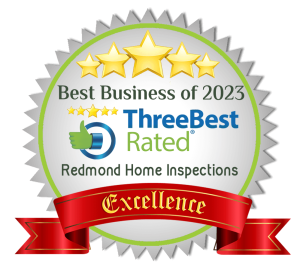 Digital Inspection Report
Each Certified Inspection is accompanied by our digital, detailed inspection report, available within hours of your inspection. This report features plenty of high-resolution photographs and videos as well as straightforward descriptions of issues needing to be addressed. It also features the convenience of a patented Create Request List (CRL), powered by HomeGauge's industry-leading software. The CRL makes life easier for you and your realtor by allowing you to upload inspection recommendations into an interactive list to be attached to your repair addendum. Protect your peace of mind while saving time and money during the real estate negotiation process.

Areas We Serve
Redmond Home Inspections proudly serves Windsor and Essex Counties, including the communities of Windsor, LaSalle, Tecumseh, Essex, Cottom, Kingsville, Leamington, Wheatley, Belle River, Harrow, Lakeshore, Stoney Point, Amherstburg, Comber, Colchester, Ruthven, South Woodslee, Saint Joachim, McGregor, Boblo Island, River Canard, Saint Clair Beach, Puce, Emeryville, Lighthouse Cove, Maidstone, Chatham and Tilbury.