REDMOND HOME INSPECTIONS
Services
Pre-Offer or Purchase Inspection
In Windsor's crazy Real Estate market, it's hard to put an offer in with the condition of home inspection. What many buyers now do is they get the property inspected before putting in their offer. During the week the house is being shown, schedule to have the home fully inspected. After that, you can submit your offer with no inspection condition and you will go in with the knowledge of the property condition.  
A pre-offer or purchase inspection informs you of the condition of the home, one of the biggest investments you will likely ever make. This inspection educates you as a potential homeowner and exposes possible expensive repairs or safety risks. With each comprehensive pre-purchase inspection, we will visually evaluate the accessible systems and components of your home and offer a detailed report on their condition.
State-of-the-art thermal imaging is included free with this inspection to uncover defects invisible to the naked eye. For hard to access features, like steep rooflines, we will utilize an advanced Spectroscope, so no part of your home is overlooked. These areas of your home will be assessed:
Roof
Exterior
Basement, Foundation, Crawlspace & Structure
Heating
Cooling
Plumbing
Electrical
Fireplace
Attic, Insulation & Ventilation
Doors, Windows & Interior
Built-In Appliance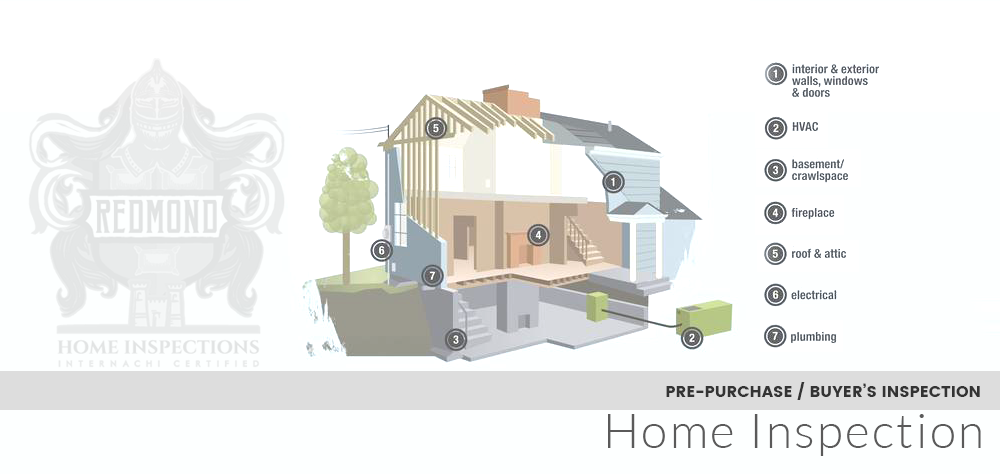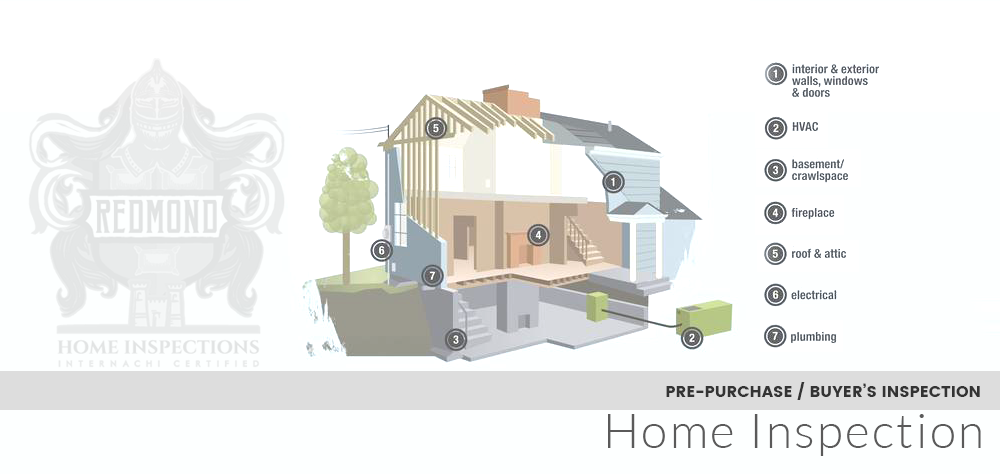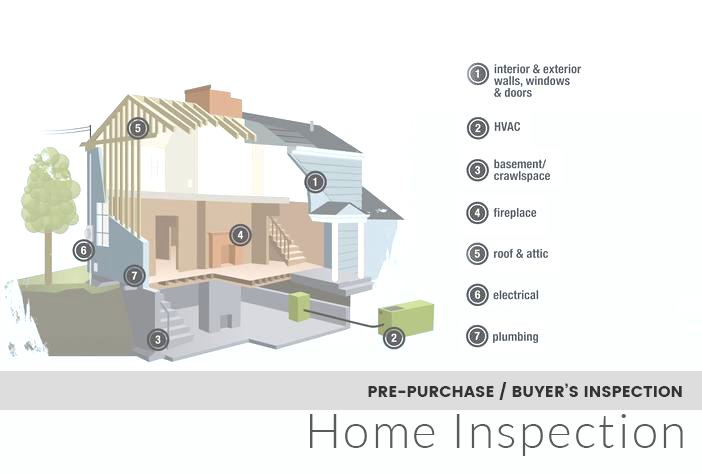 Other Inspection Services
Pre-Listing / Seller's Inspection
____
Having a pre-listing inspection assists you as a seller by giving you a complete understanding of the condition your home is in before placing it on the real estate market. This inspection discloses deficiencies before offers are made, which could eliminate negotiations based on the buyer's home inspection. You could repair items found, which you could then possibly command a higher asking price. With our real estate market being a Sellers' market, many buyers are unable to have an inspection done when bidding wars are involved. This is unfair for the buyers especially when they are making the biggest purchase of their life and over paying for it too. As a Seller, having your home pre-inspected shows you have nothing to hide and are trying to do the right time for everyone involved. Your inspection report will be online open to the public for viewing, you can give potential buyers the link and they can pull up the report right on the mobile devices to view. A Pre-Inspected Lawn sign will also be placed on your lawn that promotes that you have had your home pre-inspected. It's a win-win for everyone and greatly reduces your liability as a seller.
Single Component Inspection
____
If you have a question or concern about a single element of your home, a single component inspection is available to save you time and money. We will tailor this service to fit your need and examine any single system or feature of your home. You will receive a thorough report on its condition and get the answers you want.
11th Month Warranty Inspection
____
As the owner of a newly constructed home, you are covered by a 1-year builder's warranty. Take advantage of your warranty coverage before it expires and have this inspection performed during the 11th month of ownership. We will verify that proper building techniques were used and that the various components of your home were properly installed. If any issues are found during this inspection, you can make a claim to be addressed by your home builder before the expiration of your warranty.
Multi-Unit Inspection
____
We provide comprehensive inspections of duplexes and multi-family units. We will visually assess the condition of your property's major systems and components and give you a detailed, digital report with plenty of hi-res photographs and descriptions of areas needing improvement.
Condo Inspection
____
Similar to a home inspection, this inspection will review all the accessible systems and features of your condominium. The condo inspection focuses heavily on the interior of your unit and upon completion, you will be provided with a detailed inspection report on its condition.
Annual Maintenance Inspection
____
Performing routine maintenance on your home can help you keep it in good working order and avoid costly repairs. With an annual maintenance inspection, you can prioritize your home repair projects and address minor issues before they become major expenses.  
Mobile Home Inspection
____
During a mobile or manufactured home inspection, the structural features, systems, and components of the residence are evaluated by a Certified Mobile Home Inspector. We have an expert understanding of the unique construction of a mobile home and offer an unbiased review of its condition. We will identify any issues with the home and make recommendations for repair in the subsequent, straightforward inspection report.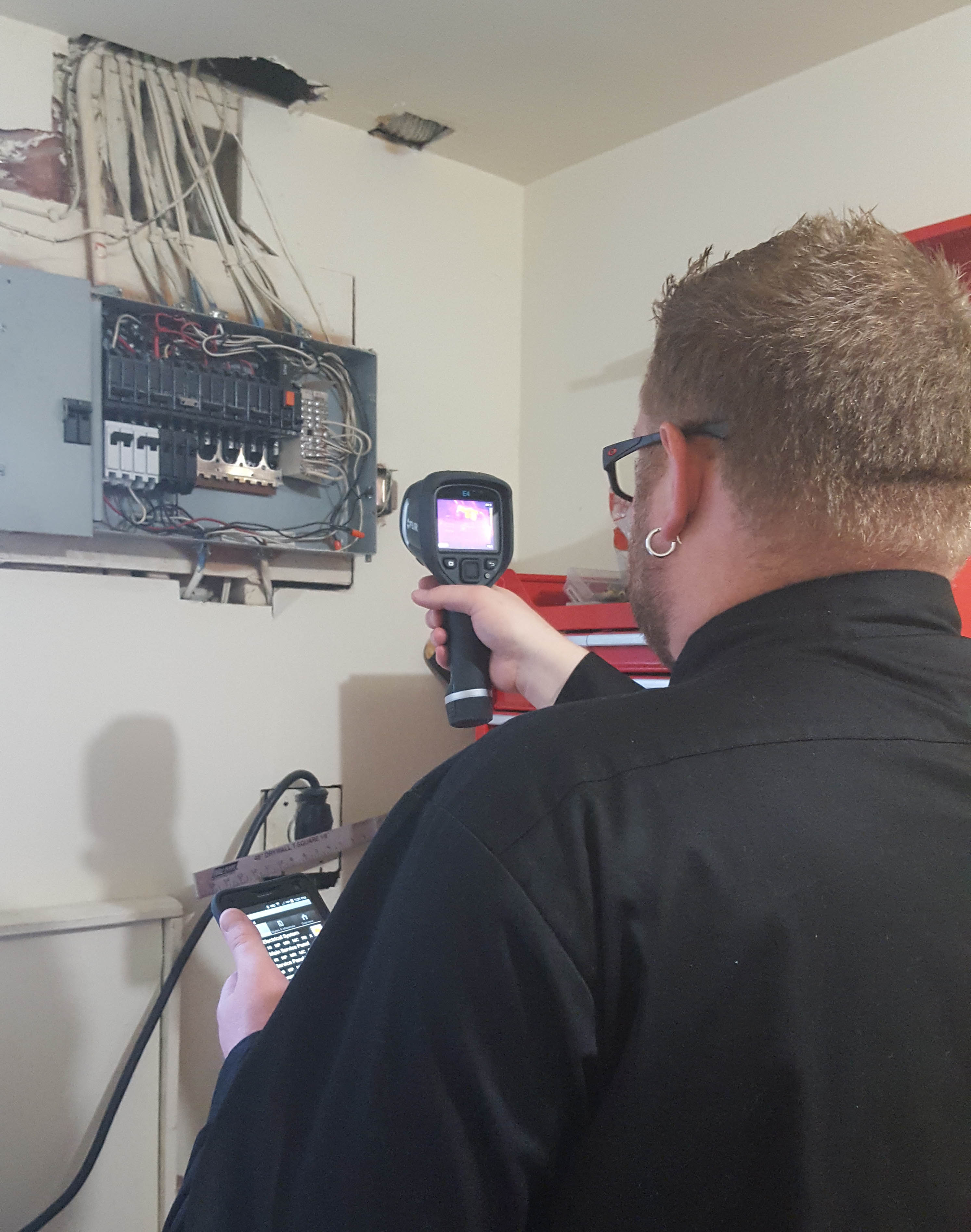 Thermal Imaging
____
Infrared Thermography (IR) is a technology that allows us to see beyond the visible spectrum. Infrared thermography detects differences in temperature throughout a house. Advanced thermal imaging technology can reveal temperature variations behind walls, beneath flooring and above ceilings. These temperature variations can uncover hidden issues within your home concealed from the human eye, including moisture intrusion, leaks, electrical hot spots, missing insulation and energy inefficiency.
Certified IR Inspectors
We are Certified IR Inspectors and use a state-of-the-art thermal imaging camera to enhance each visual home inspection. This service is provided free of charge with each pre-purchase home inspection, so you are getting the most thorough inspection experience the industry has to offer. We also offer thermal imaging as a standalone service if you need a quick and easy way to pinpoint obscure concerns or want to ensure your home is functioning as efficiently as possible. This service gives you the vital information you need to make a decision for your home with confidence.
Areas We Serve
Redmond Home Inspections proudly serves Windsor and Essex Counties, including the communities of Windsor, LaSalle, Tecumseh, Essex, Cottom, Kingsville, Leamington, Wheatley, Belle River, Harrow, Lakeshore, Stoney Point, Amherstburg, Comber, Colchester, Ruthven, South Woodslee, Saint Joachim, McGregor, Boblo Island, River Canard, Saint Clair Beach, Puce, Emeryville, Lighthouse Cove, Maidstone and Tilbury.